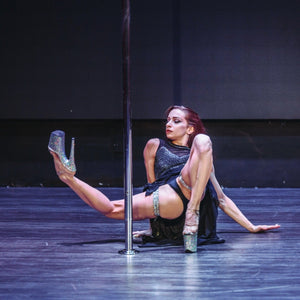 In this workshop you learn Choreography that focuses on the musical accents and stops. This one offers the possibility to work with the speed, keeping the volume and sharpness of the movement, combined with the ability to make smaller and precise details.
Level: Intermediate/Advanced
Time: Saturday 11.11.2023 at 17:15-18:45 (90 min)
Instructor: Elizabeth / @ms.lizard
Impi members -15% use code ImpiMember
CANCELLATION POLICY!
The purchase of the workshop is a binding registration. We will only refund the money if you get sick and cancel your participation before the workshop and you also provide a doctor's certificate. However, you can always sell your place to someone if you cannot participate yourself.